Morning Coffee With Mario

Monday, February 20, 2017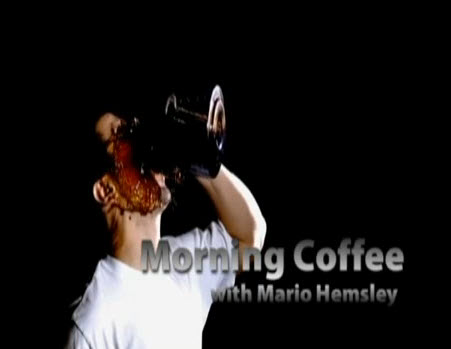 ***** ***** ***** ***** *****
Show Agenda
Welcome & Monolog

Who We Are & Who We Are Not

Announcements

Social Media Looking Glass

Pax Stereo Animated Slide Show Of The Week

Newz

CC Freebie Of The Week

Nu New Sportz

Selfie

Tyme

HOtt PiXX

Reminders
***** ***** ***** ***** *****
Announcements
Not My President's Day!
Mario Makes Rare Social Appearance
Membership Update: 1545 Members @ Pax Stereo Tv
Remember To Subscribe To Newsletter
New Creative Energies Make 2017 Look Busy
New Opportunities For YOU @ Pax Stereo Tv
The Journey continues…
***** ***** ***** ***** *****
Newz
Weekly Trump Disaster Update

"How fortunate for leaders that men do not think."
"Keep a very firm grasp on reality, so you can strangle it at any time."
"If you tell a big enough lie and tell it frequently enough, it will be believed"
Disneyland Standard Admission $110
***** *****
Marijuana Newz
What Can the New Bipartisan Cannabis Caucus Accomplish?
Democrats Earl Blumenauer of Oregon and Jared Polis of Colorado teamed up with Republicans Dana Rohrabacher of California and Don Young of Alaska to form the caucus. Not coincidentally, all four representatives hail from states where recreational marijuana use is legal.
Smokit Portable Smoking Kit
https://www.youtube.com/watch?v=LdeDRhYW3og
Will Massachusetts Expunge Marijuana Records Retroactively?
New York State Assembly Votes to Seal Past Marijuana Arrests
Kenya Considers Full Decriminalization and Legal Medical Cannabis
***** ***** ***** ***** *****
Animoto Of The Week
@ Pax Stereo Online (www.paxstereo.com)
***** ***** ***** ***** *****
Weekly Music Freebies
Free Pax Stereo Download Of The Week:
Loveshadow – "Too Young" – Featuring Snowflake

***** ***** ***** ***** *****
Happy Time!
***** ***** ***** ***** *****
***** ***** ***** ***** *****