Streaming is all we do.
We make it easy to watch a wide range of free channels, subscribe to popular streaming services—like Netflix and Hulu Plus—rent the latest TV episode, or own a major blockbuster. With over 250,000 movies and TV episodes to choose from, and innovative features that make it simple to stream, it's easy to see why Roku makes America's favorite streaming players.
Happy streaming.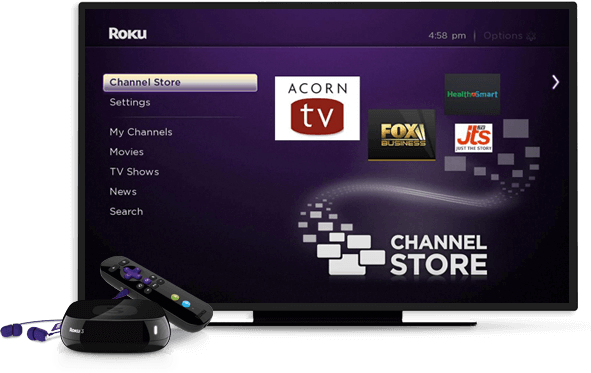 Coming Soon
Roku introduced the first streaming video player in 2008, in partnership with Netflix. In the first two years nearly a million units have been sold in the US, and there are now over 2,000+ channels available in the Roku Channel Store. Roku is the most affordable product for consumers looking to stream video over the Internet to their TV, and the most open for developers and content owners looking to reach new audiences.
For content owners or distributors, Roku represents a very cost-effective means to deliver their content to a rapidly increasing number of households. Roku has relationships with leading Online Video Platforms and development partners to further simplify bringing your content to Roku.
An open platform, Roku's Streaming Player enables content owners to bypass traditional distribution routes and reach views and consumers directly. Roku's platform allows a wide variety of channels and monetization options.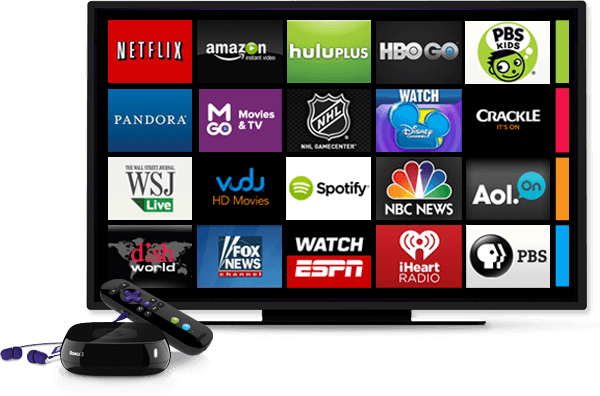 Roku's Billing Service manages all the customer invoicing, payment processing, collection and payment of sales taxes (where applicable), customer receipts, and provides enrolled developers with on-line sales activity reports. In return Roku charges a fee of 30% of Net Revenues associated with your channels.