Morning Coffee with Mario
Monday, May 9, 2022
***** ***** ***** ***** *****
Wake Up & "Funny First Five"

Alexa Sing "Good Morning"
Intro & Welcome:
Announcements:
Kevin Samuels Dead @ 53
Item #1 Update (Fun & Personal):
Item #2 Exhale Moment (Pax Stereo Leadership Rant):
Hearing Aids
Item #3 Funny Picture or Video @ Facebook:
People Watch:
Weather Report (Alexa)
Item 1: Compton, CA
Item 2: Chicago, Ill
Item 3: New Orleans, La
Item : Philadelphia, Pa
Birthday Round Up (Alexa)
Membership Update:
10,407 Members @ Pax Stereo Tv (www.paxstereo.tv)
2,427 Members @ Club Pax Stereo (www.paxstereo.club)
108,498 Members @ NeoLatino Tv (www.neolatino.tv)
The Journey continues…
We Thank U For Watching!
11,806,551 Viewer Minutes @ Livestream.com (Platform Discontinued)
4,241,993 Views @ theLZ (Local Zone)
1,956,192 Views @ Pax Stereo Youtube
513,817 Views @ Morning Coffee YouTube
503,114 Views @ HOtt PiXX YouTube
102,214 Views @ Nu New Sportz Youtube
***** ***** ***** ***** *****
***** ***** ***** ***** *****
Good Newz, Bad Newz & the Other Sh*t!
Marijuana 4 Dummies:

A Hawaii Senate committee on Monday approved a bill to make it so people 65 and older can automatically qualify for medical marijuana, regardless of whether they have a diagnosed condition that would otherwise make them eligible.
Critics at state agencies say this effectively amounts to legalizing recreational cannabis for the older population without creating a broader regulated adult-use market like the ones that exist in other states.
The bill cleared the Senate Health Committee unanimously 3-0, with two members absent from the vote. This action came days after that the panel advanced separate legislation related to establishing a working group to study the therapeutic potential of psilocybin mushrooms.
A U.S. sprinter who was suspended from competing in the 2021 summer Olympics over a positive marijuana test is challenging the recent decision to allow a Russian skater to continue to participate in this month's winter games despite the discovery that she'd tested positive for a banned performance enhancement drug.
Sha'Carri Richardson's suspension last year drove an international conversation about the global sports policy barring Olympians from using cannabis, and it's even prompted a scientific review of the policy by the World Anti-Doping Agency (WADA).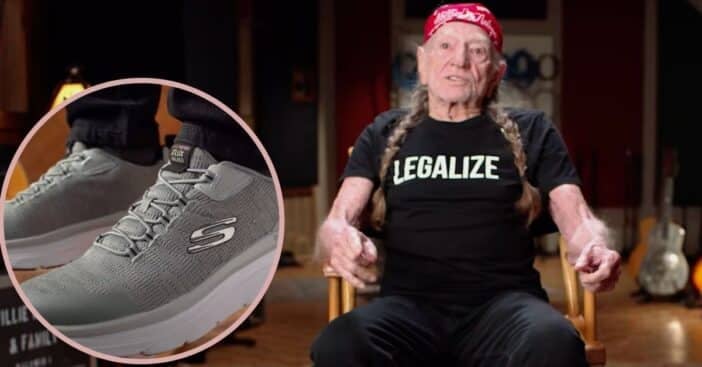 Willie Nelson wants to legalize…comfort. And the artist and marijuana icon will be making the not-so-subtle case for a policy change in a Skechers commercial set to air during the Super Bowl on Sunday.
Feeding donkeys fresh marijuana buds is inadvisable, according to a new study that looked at novel cases of cannabis toxicosis in two equine.
The study, published in the Journal of Veterinary Diagnostic Investigation, investigated what happened after a jack and jenny (the terms for male and female donkeys, respectively) were fed a few grams of cannabis that was being legally grown for human consumption.
The donkeys' symptoms sound a lot like what happens when a person takes an edible that's too strong. They presented as lethargic and their hearts were beating faster than normal, for example. But while it took longer to come down from the high for the donkeys compared to humans, with symptoms lasting 44 hours in the younger jenny before she was taken to the hospital, the study says both "recovered uneventfully within 24 hours of peak effects."
"Marijuana toxicosis is typically seen by companion animal veterinarians. However, with increased marijuana availability, there is a greater potential for toxicosis in other species," the study authors wrote. To the scientists' knowledge, this is the first study documenting cases of cannabis consumption in donkeys.
Today's Affirmation: TBA
***** ***** ***** ***** *****
Magic Looking Glass
(The "Watching You" Theme Song)
Magic, magic looking glass,
Let them know we see their ass.
Being good is such a task,
That's why we love our looking glass!
***** ***** ***** ***** *****
Weekly Music Freebies
Free Pax Stereo Download Of The Week:
2 Be Luved (BlackJays Summer Memory Mix)
Where Do We Go? (The M.I.B. Mix)
***** ***** ***** ***** *****
Animoto Of The Week
@ Pax Stereo Online (www.paxstereo.com)

Pax Stereo GoDaddy Social Media Slide Show
***** ***** ***** ***** *****
Happy Time!